Meet Suzanne Raphael
Suzanne Raphael & Abby Zavos
august 5th, 2022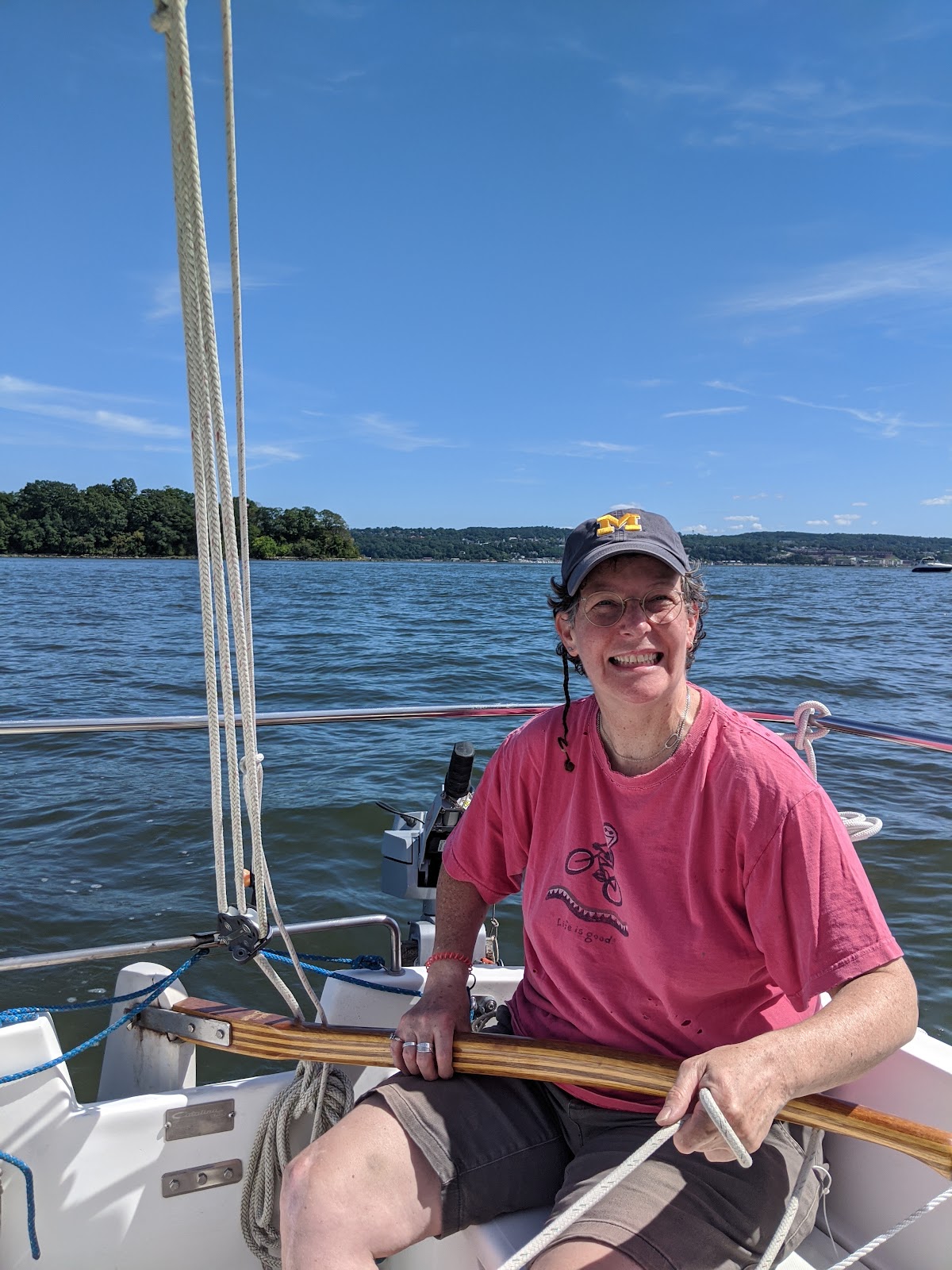 Meet Suzanne Raphael, Infinity's QA evangelist. A thinker, consultant, thinker, camper, thinker…. okay perhaps a bit of an overthinker, but the perfect kind of overthinker for QA and Infinity.
Name, Company, Title, City
Suzanne Raphael, Infinity Interactive, Lead QA/Consultant, Ossining, NY
How long have you been at Infinity?
About two and a half years. I joined Infinity in September 2018, but my stay was punctuated by a brief walkabout in the wilderness before I happily returned to the ii fold in November 2021.
What are six words you think of when you think of Infinity?
Always do better, always add value.
What's the greatest (or most memorable) piece of advice you've ever received?
You have to learn and deeply understand the rules before you can break them with meaning and intention.
I love that word - intention. What does it mean to you?
The best way to illustrate this is to know where it came from, which was from an art professor. He was talking about how Picasso didn't just pick up a brush and start painting wacky cubist stuff. He first learned the mechanics of really seeing and developing as a fine draftsman before he was able to thoughtfully abstract his subject matter.
Do you have a hidden talent? Juggling? Trapeze, perhaps?
I can take seemingly simple things and make them (sometimes ridiculously) complex. I like to think of this as a qualifying attribute of someone good at QA. But it can also create bottlenecks in my kitchen, where I regularly turn a recipe that should take a few hours into a multi-day epic. I also brew beer, which isn't that hidden and doesn't take much talent, but is pretty useful.
How do you recharge?
Two things, mainly. 1. Get myself to the water: in a kayak, in a sailboat or sitting on a deck at the edge of the Hudson. The water just provides a reset and sense of calm I can't get anywhere else. It feels timeless and unconcerned, which is particularly soothing in times where everything seems so intensely proximate. 2. Cook: I lose myself in planning and focusing on making every element intentional and perfect. Not to say I'm always successful in that latter regard, but trying takes me to a different place.
What's an accomplishment - big or small - that you're particularly proud of?
I recently went on a 10-day "primitive" camping trip, for which I had to do a lot of planning and scheming, since I must make everything more complicated than necessary (see above). Where some may enjoy reconstituted camp food from a foil bag or hotdogs on a grill, I have to fly in live crawfish from Louisiana for a full-on boil with all the fixin's… make a batch of chicken & sausage gumbo from scratch… whip up a pot of sinigang. And, of course, I had to coordinate solar panels and generators to give my latest paranoid-survivalist rig a good test in the wild. Not to mention that it seemed logical to conserve cooler space (including a solar-chargeable electric cooler), maximize cooling efficiency, plus minimize space and trash by tapping a five-gallon keg versus managing case(s) of cans (hey, 10 days is a long time and I'm on vacation)… and this created the perfect opportunity to try out my new mini-tap kit, which uses bb-gun CO2 cartridges instead of a five-gallon tank, to do that. But I digress, back to the original question—I'm really just proud I got everything into the car.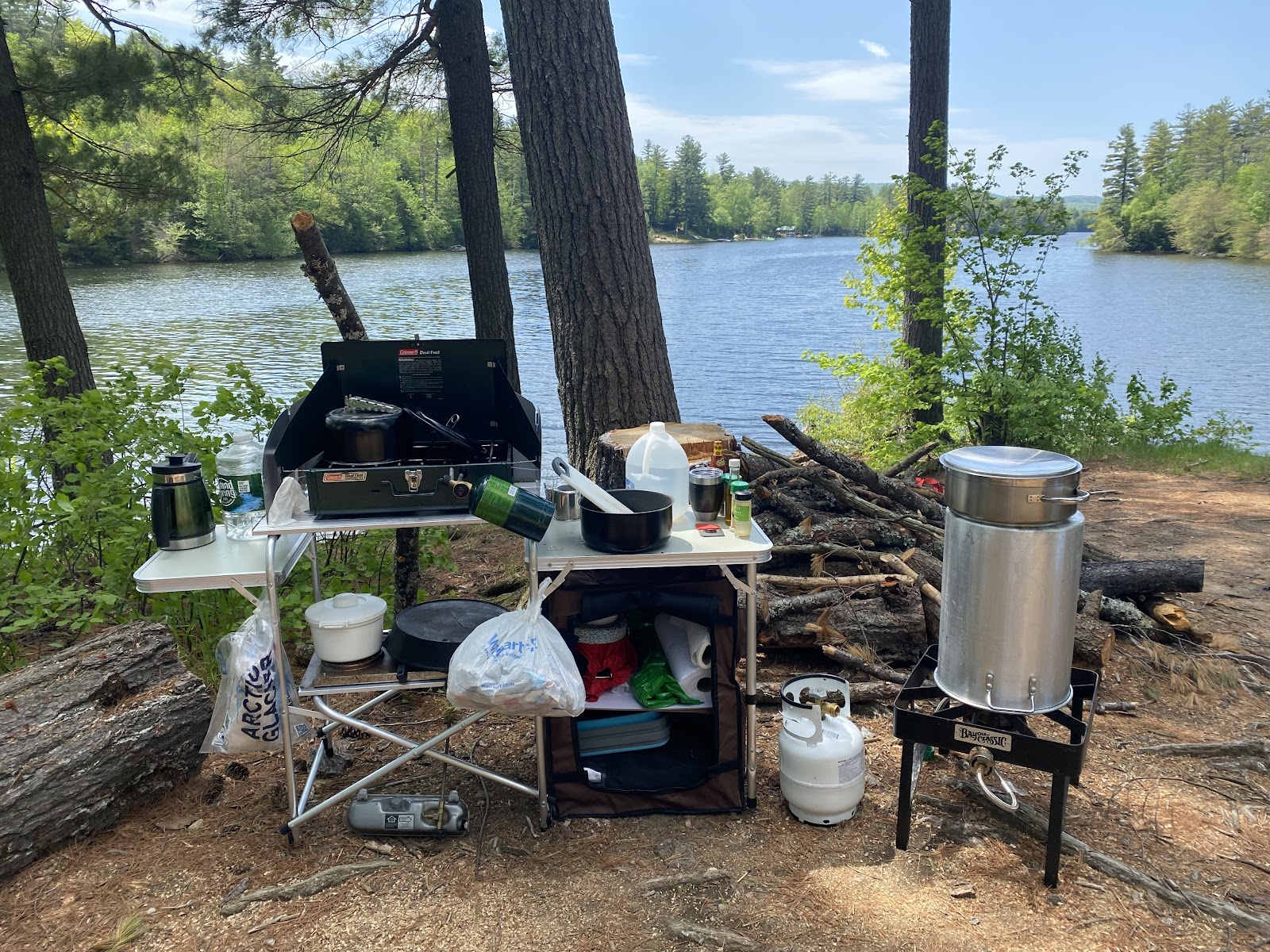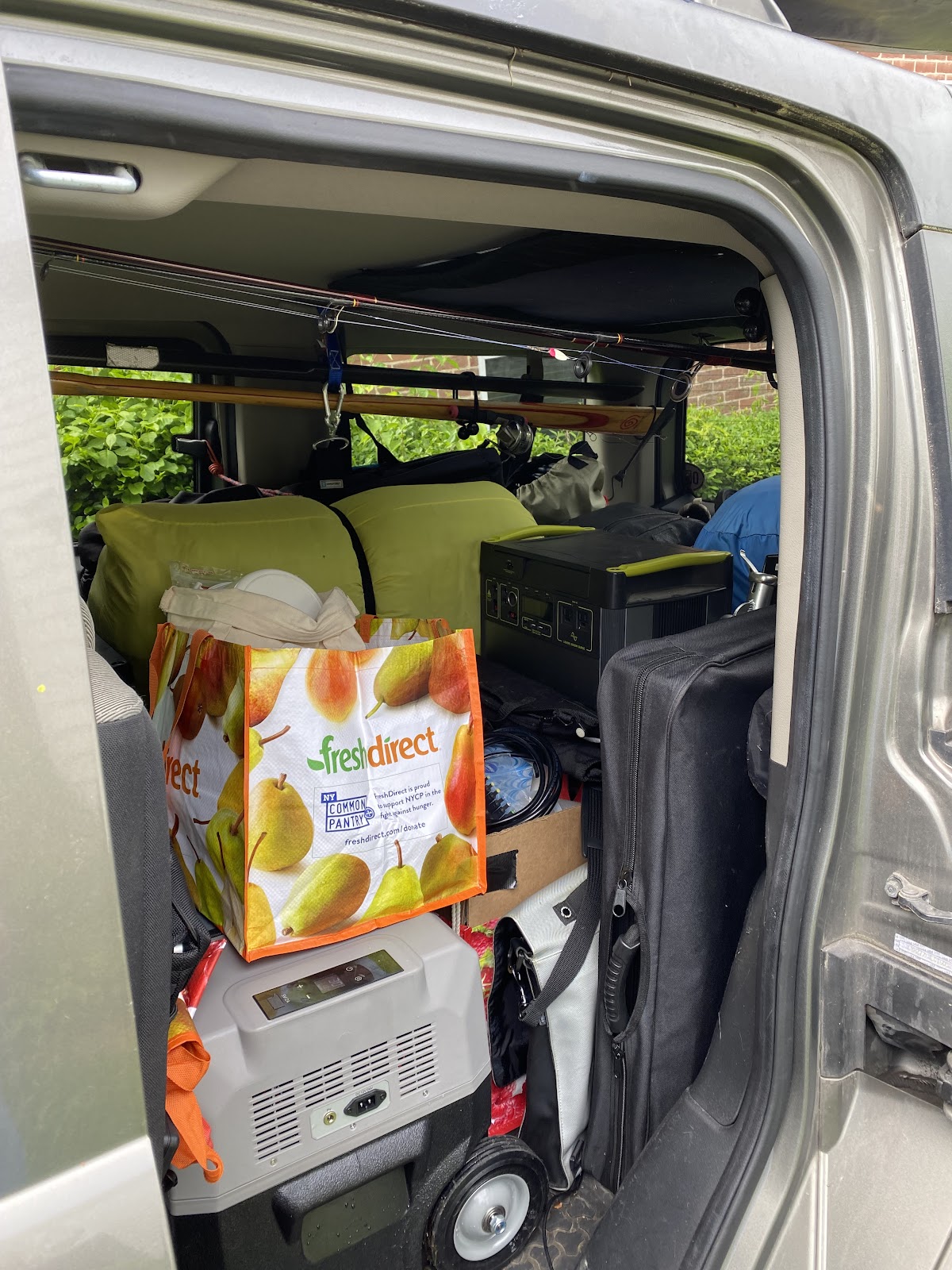 How did those solar panels and generators perform in your testing?
I won't lie, the focus on the performance of the gear did suck a little bit of the camping joy out of the equation… as I re-positioned the solar panels every hour, I sang Grace Jones' Slave to the to myself. That amused me enough that the chore didn't bother me too much.
You're on death row (sorry). What's your last meal?
Since I don't have to contend with the guilt that has prevented me from enjoying this dish for the last decade, a really nice, buttery veal picatta—so thin, so tender, so lemony—with a mound of garlic-olive oil pasta, the kind that's been made right, incorporating some of that precious, starchy boil water to create a silky sauce, and a side of still-snappy, half-steamed, half-grilled asparagus, covered in crispy parmigiana reggiano… and a magnum of prosecco (or why not, maybe Dom P) to cut the richness and help me go gentle into that good night.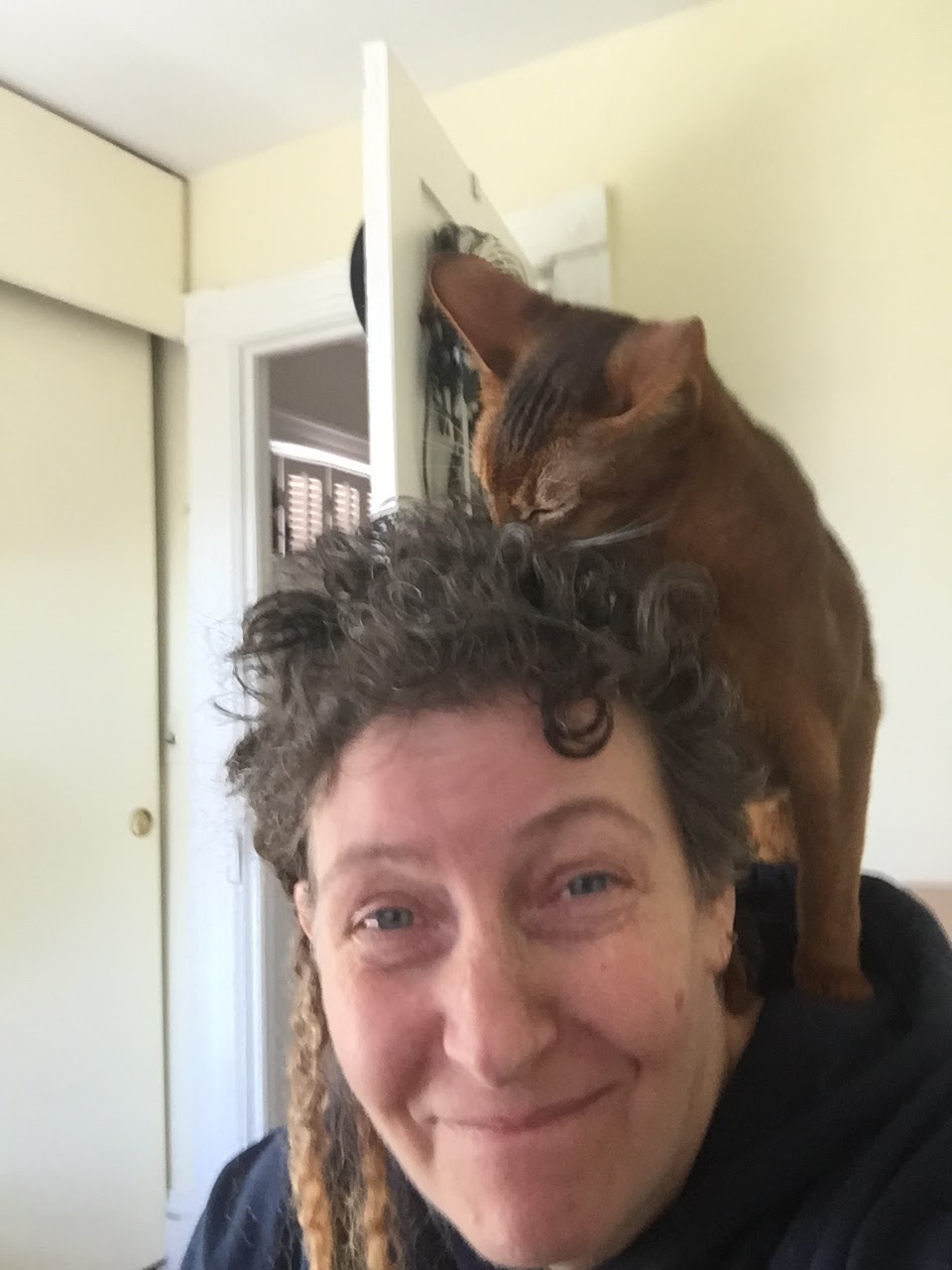 What's something most people don't know about you?
I only have nine fingers. I was born with 10, but a pesky jagged chain link fence and my unexpected departure off the back end of a Suzuki 750 changed all that. Those who know me well call my four-finger paw my "cartoon hand."
What's your morning coffee ritual?
I am not ashamed of this, but I am defensive about it, because actually there is one thing about Infinity some people may not know, and that is that almost all of them are coffee snobs. So MY answer is that I thoroughly love our Keurig. We use gold–mesh (ok, that sounded a little snobby), re-usable filter pods loaded with any coffee we choose. This is usually a mix of freshly-ground (snobby) Sinful Delight (omg, that's disgusting, definitely not snobby) beans I buy per five-lb bag from Coffee Bean Direct (kind of snobby) and some hearty Bustelo (maybe a little metro-snobby), for just the right kick. I finish my cup with a teaspoon of honey and a generous glug of half-n-half. Two cups usually does it, done by 10:30 am ET. The Keurig minimizes waste, provides a fresh, consistent, hot cup—every time—with a minimum of effort. Added benefit is it allows me to easily save spent grounds, which I add to my garden compost. So take that, you with your nine-stage espresso machines and gold-plated Chemix drippers.