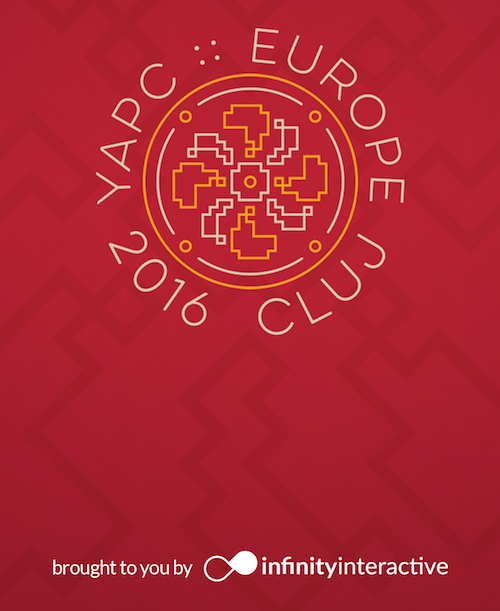 If you're part of the Perl community, you probably know how much Infinity loves Perl and Open Source. However, you may not know how much we also love Xamarin and mobile development — but after you check out the new YAPC::EU::2016 app on iOS or Android we've put together, we hope you'll appreciate how our love for Open Source is too big to be limited to just one language or platform.
If you're attending YAPC::EU::2016 in Cluj (or even if you're not!), we hope you download our schedule app and let us know what you think. It features:
Talk schedule
Event schedule
#yapceu2016 Twitter feed
Sponsor Info
Calendar integration
We'd like to thank Xamarin for Open Sourcing the app they put together for their Evolve conference. We used that as the basis for our app, which made it much easier to get a running start on the development.
Finally, if you would like help developing a custom, cross-platform, fully native mobile application for your next conference, or any other mobile development needs, please contact us.
(…and if you're curious about the technical details of how we were able to grab an existing OSS Xamarin app and modify it to extract the YAPC::EU schedule info out of ACT, then stay tuned for our upcoming post on how we pulled this off!)
Update: The YAPC::EU::2016 apps are no longer available on iOS or Android. Please check out the other iOS and Android apps we've created with Xamarin.
Tags: technology perl xamarin