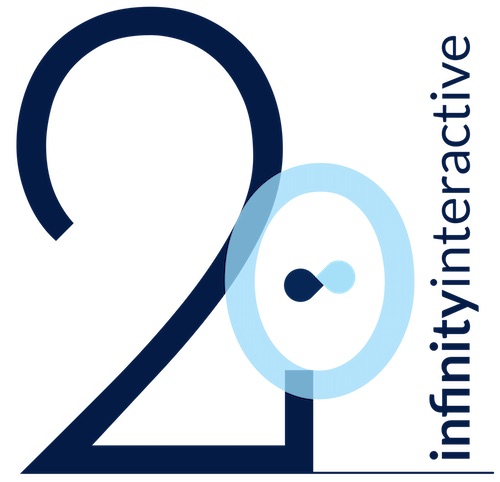 Yesterday marked our 20th anniversary.
It's been an awesome ride and we're grateful for the opportunity to have enjoyed every moment with so many wonderful partners, clients, and colleagues. This weekend, I had an opportunity to spend a few minutes to sit back and reflect on the experiences of the past twenty years as well as the path forward to the next twenty.
We started the company 20 years ago…
…with the goal of creating a nurturing, fun, and collaborative environment for people who love technology. It's my belief that our success has been due to the amazing people who have joined us and their ability to continuously improve the culture we've built.
We've been blessed with 20 years of…
…hiring brilliant people who are blessed with positive attitudes and an irrepressible drive to find creative solutions to complex problems.
…fostering an environment designed to enhance our people's intrinsic desire to build things and add value while freeing them from the traditional constraints of meetings, overhead, and office politics.
…supporting people's growth as technologists, contributors, and humans.
…partnering with our clients to deliver targeted solutions that strike to the heart of what they truly need, stretching above and beyond the initial ask.
…earning the loyalty and dedication of valued partners and clients.
We're proud of our 20 years of…
…groundbreaking contributions to the open source community.
…working with inspiring, incredible, talented people to build beautiful software.
…engaging, fun projects such as building a children's exhibit for the San Jose Tech Museum.
…developing multiple large scale multi-channel campaigns that have successfully driven increased market share, size, and profitability.
…building complex HR and Benefits systems that have modernized and streamlined employee retention plans, decision support tools, data collection and reporting, payroll processes, and administrative capabilities.
…architecting and integrating projects that have improved employee communications and efficiency while reducing costs.
…fighting in the trenches to modernize inherited, obfuscated codebases.
…becoming one of the first entirely on-shore, remote organizations, untethering our people from a physical office.
We're looking forward to 20 more years of…
…leveraging our vast project experience and knowledge to continue designing custom business, process, and software solutions.
…partnering with companies to provide them with best of breed programming and development services.
…building our own platform and product portfolio.
…living and refining the Infinity Way, our internal scaffolding designed to streamline the path to success for all of our people.
…continuing to contribute to new and ongoing open-source efforts, because we are all a part of something larger than ourselves.
…giving back to our communities through personal and group volunteer work, because those who are blessed with aptitude and capability should give freely of themselves to better the lives of others.