our Allegra story
taking the OMG out of the OTC launch
When converting Allegra®, the #1 prescription allergy medicine, to over-the-counter, Chattem didn't need a vendor — they needed a partner. They needed Infinity.
web apps • Facebook • APIs
the challenge
Entering into a fiercely competitive allergy category, Chattem, a division of Sanofi-Aventis, wanted to build awareness through a multi-channel digital marketing campaign. Chattem had a small window of time to launch its number one prescription allergy medicine as an over-the-counter (OTC) drug, a massive undertaking requiring flawless execution.
[Converting prescription medicines to OTC products is] a key growth driver for Sanofi-Aventis to become a diversified healthcare company… in the United States.

- Hanspeter Spek, Sanofi president, global operations
why
infinity

?

Chattem engaged Infinity Interactive because of our extensive prior experience in the pharmaceutical industry, which included working with brands such as Lipitor, Prevacid, Mirapex, and Xolair, among others. Chattem knew we understood their business and the particulars of medical regulation and would make sure our products were compliant.

Leveraging years of working with other clients in the pharmaceutical industry, Infinity and Chattem set forth on a multi-channel marketing campaign consisting of social media engagement, a consumer website, and a website for healthcare professionals.
the deliverables
Chattem's campaign included three simultaneous launches: the consumer site, the healthcare professionals site, and a customized Facebook page.
Infinity developed desktop and mobile consumer sites to act as a promotional and a functional entity for Allegra. Visitors were provided information, 'edutainment', drug facts, and directions to purchase. The campaign also included:
Drug reaction reporting – The site gave users the ability to report drug reactions. The widget's complex, custom-architected CRM integration design utilized Chattem's VPN and internal email system to populate an internal Oracle database. This minimizes security risks and ensures the safety of sensitive information for the consumers.
Coupon registration – To incent potential customers, Infinity also built a coupon registration system that integrates with Chattem's email marketing engine, easily allowing the features of the website to fit into existing business processes.
HCP interface – A large secondary audience required their own site. The campaign included a site for healthcare professionals (HCP), aimed at doctors, pharmacists, and clinicians. Visitors to the HCP site could request medicine samples by providing an address and prescribing credentials.
Multi-lingual support – The site included content in Spanish to better serve Spanish-speaking visitors.
Facebook page – To have a wider reach, Chattem's campaign included a Facebook page to connect with consumers and offer coupons to those who liked the page. Infinity created the Facebook presence using custom-built applications that featured tabs where fans could retrieve coupons.
Compliance is a particular challenge for pharmaceutical websites, as they are subject to a wide array of regulations. Infinity's experience allowed Chattem to stay on top of the compliance issues from implementing persistent Important Safety Information (ISI)—and the cross-browser issues associated with those—to navigating the gauntlet of medical legal reviews (MLR). Infinity's expertise was critical in preventing the campaign from being delayed or mired in revisions arising from regulatory review.
the results
The Food and Drug Administration (FDA) approved Chattem to sell the formerly prescription-only Allegra over-the-counter (OTC). Only months after entering market, Chattem had Allegra in distribution throughout the United States. Within the first year of the campaign's launch, Allegra was a leader in retail sales nationwide, second only to market leader Claritin®.
a postscript
We always aim to be long-term partners, as it's inevitable that software will need maintenance. We don't disappear once the site launches. For the Allegra campaign, long after launch, Chattem found that Facebook began requiring HTTPS on custom applications, causing the Facebook integration to stop working. Just a call away, Infinity jumped in to reestablish the connection to Facebook. At Infinity, we pride ourselves on solving the problems and removing the pain in urgent situations like these—no waiting on Change Request Forms. There'll be plenty of time to get to that after we get your site back up.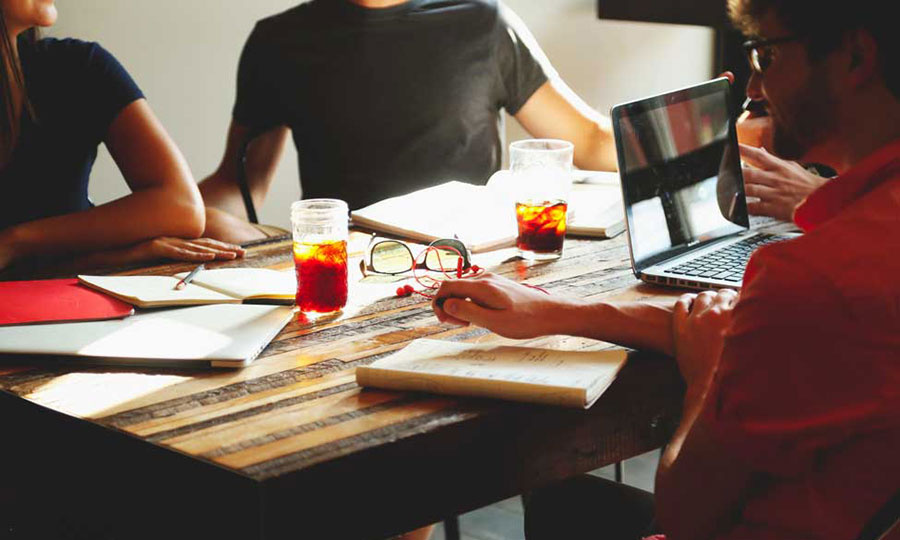 our passion for quality
We take pride in developing long-term, highly engaged relationships. We speak many languages, from high-quality code to well-documented project plans. Working to understand your requirements, your product, and your business—is our business.